Testimonials
The following testimonials were written by just some of my happy sellers and buyers. They have all been kind enough to give me permission to show you their correspondence. Their letters and words are very gratifying. It seems that my down-to-earth and honest approach has earned me many friends - I think that's fantastic!
Jeff Made The Process Easy!
Jeff sold my dad's condo for us when he moved into long-term care. Jeff and his team made the process really easy for us. They were proactive in getting every detail organized so that it was a completely stress-free process in a very stressful time of life.

We weren't sure if we should renovate to get a better price and Jeff offered really wise advice based on his decades of experience in the lower mainland (we did not end up renovating). He also priced the place perfectly and we were able to get an offer at a little over asking which was a very unexpected and pleasant surprise.

As important as all of the above is, what stood out to me most is that that Jeff is just really kind. I felt like he authentically cared for us and our dad through the process, which meant a lot to us.

I would very highly recommend Jeff and his team for any Real Estate needs.
-Lauri Thompson
100% recommend!
Jeff did a great job selling my home at a challenging time in the market, and helping me get into my new construction at the perfect time. He was also very excellent in selling my elderly parents home and helping them downsize into a condo.
I recommend giving Jeff a call whenever you're looking for a Realtor.
-Susan Hanna
Quick and Easy!
If you want your home sold, I recommend Jeff for that job. Jeff was able to bring the right buyer for a quick sale of my elderly mothers condo. Thanks Jeff for making this sale so easy for us.
-Wendy C
HARD WORKING REALOR!
Jeff is a hard-working more than fair realtor Jeff was always willing to help with any problem I had my home was sold within two weeks over listing price. I will definitely call Jeff next time I list any real estate
-David M
Utmost Care and Consideration
Decisions about the biggest investment in most people's life should come with the utmost care and consideration. There are very few realtors that have the experience and expertise as Jeff has. That collective wisdom and care has given me an enormous peace of mind when I've made my move.
-Darcy Wakelyn
---
Incredibly Trust Worthy
I highly recommend Jeff, he truly goes above and beyond for his clients. Selling a house can be a stressful time however Jeff made everything so easy and stress free! He works hard, he's incredibly trust worthy. I honestly can't say enough good things about our experience
-Christina Reinfjell
---
Above and Beyond
Jeff went above and beyond in finding us our first home. He listened to our wants and needs and found us the perfect place to call home. Couldn't be happier!
- Brian Huckabay
---
More Than My Realtor
Jeff was more than my realtor. I had just moved to the area and he was like a friend. He provided so many options and really listened to my wish list. At no point did I feel pressured. He was honest and I know he had my best interests at heart. Thanks Jeff for helping me find my new home
- Sharon Hollinsworth
---
Best Interest at Heart
Jeff is honest, loyal and has your best interest at heart when looking for a home. He's not the average salesman. His primary goal is to help people buy a home within their means, not for his own material gain. Jeff is dedicated and will be at your service day and night if necessary. I highly recommend him
-Faye Kilian
---
Professional & Thorough
Jeff sold our house within a week of it being on the market and was very helpful when dealing with the sellers of the house we bought. He is professional and thorough. Definitely recommend him as your realtor!
-Jodi Cave-Wiens
---
Highly Recommended
Jeff came highly recommended from a friend and I am glad I listened to her. Buying and selling a house can be very stressful, but I can honestly say Jeff's experience and knowledge made my life alot easier. Being a first time home buyer he really showed me that he cares that I found the perfect place and I did. Thanks again Jeff!
-Lorrie Workman
Honest Realtor
Fantastic, honest realtor! Jeff has done 9 deals for my family. We couldn't be happier with his services!
-Karla Dickie
---
Good Advice
Jeff is always available to give good advice and to help sort through housing ideas. Relaxed, friendly, and professional. Highly recommend.
-Allister David
---
Just bought and sold with Jeff as the agent in 12 days!
Honest, efficient, great communicator and advisor, and 100% focused on meeting my needs as his client. Highly recommend contacting him if you're in the market to buy, sell or both!
-Wendy V
---
Expressing My Thanks
I want to take this opportunity to express my thanks to my Realtor, Jeff Greenhalgh, for the excellent way he dealt with me during the sale of my home.
Jeff is very personable, polite and friendly and kept me informed and up to date with all the details of the sale. Always timely with appointments and very knowledgeable in all aspects of real estate sales and purchases.
I wouldn't hesitate to recommend Jeff to anyone who is looking to buy or sell a home or property.
-Sandra McLean
---
So Very Grateful
Jeff, we are so grateful for your expertise and patience in finding a buyer for our condo. It was a great learning experience and we are so fortunate to have had you working for us. We will certainly recommend you to our friends who might be selling or buy ing another home.
With thanks,
-Mark and Kathleen Toth
---
Trust & Integrity
Thank you so much for guiding us to look for a house. We felt you truly operated with a tremendous amount of integrity which as far as I am concerned is not always a strength of people in your profession.
We were very happy with your fast response times and felt you truly understood what it was we were looking for and did not bother us with non options for us. The no pressure approach yet very valid advise is sincerely appreciated.
We will have no hesitation recommending you to someone who is looking for a very qualified and kind realtor. Thank you!
-Helena Zwart
---
Sold in 2 Days!
Jeff did an awesome job for us. We needed to sell our home quickly and Jeff came fully prepared with all the info we needed to make an informed decision on price and what to do as we prepared for a sale. He took care of everything for us from start to finish and our house sold in just 2 days. We would highly recommend him and plan on using him for another family member soon.
-John & Jeanne Kremmer
---
Friendly, Professional Approach
After deciding to sell our home of 25 plus years we contacted Jeff. He found us a townhouse that checked all of the boxes we were looking for. He then sold our home for top dollar. Jeff took control of all aspects of the sale and purchase and relieved a stressful situation. We would highly recommend Jeff as he is knowledgeable of the market and has a friendly, professional approach to sales.
-Cam and Myrna Parkin
---
Smartest Decision
My wife and I recently decided to down size.... we hired Jeff to help us with the sale and buying of our new home. I have to say it was the smartest decision we could have made, Jeff was always there when we had questions and was a tireless worker in both the sale and buying process, his professionalism was second to none... in the end we got over the listing price and everything went seamlessly. Would highly recommend Jeff for any real estate business.
Thanks again Jeff for all your help.
-Art & Roberta Johnson
---
Highest Recommendation
We have bought and sold 6 homes over the years, but these most recent transactions were by far the smoothest. We attribute the difference to Jeff Greenhalgh. He conducted a thorough market analysis which resulted in a competitive price for our home, and he marketed it effectively. He sold our house within 10 days, and because we had particular preferences for a new home, he spent considerable time contacting the listing realtors for specific details to determine if they were suitable. As a result, the houses he showed us all met our requirements. We chose one that was exactly what we wanted. Jeff gave us good advice in regard to the negotiations for both homes and we believe we received and paid the best prices possible. Jeff has our highest recommendation.
-Kevin & Debbie Morgan
---
Abbotsford Condo Buyer
Hello Jeff,
I just want to confirm that I am extremely pleased with my new condo and want to thank you again. After looking for 2 years, you were the only real estate agent that really listened to what I needed and could afford. You promptly made a list of the units available and then drove us around to each condo. The service was terrific. You did all that through rain, sleet, snow and sunshine...simply amazing, thanks again. If you ever need a reference, just let me know.
-Dawn & Roxi
Abbotsford Acreage Seller
Dear Jeff,
Thank you so much for helping us sell our property on Hallert Road. Right from the start, your enthusiasm and diligence, made us feel our listing was important to you and that it deserved your undivided attention. You kept our property in the forefront for your company and other realtors in Abbotsford and this really showed in the large number of people that came to view the property. We also wish to thank you for your patience and promptness in answering our emails, texts and voice messages when we had questions, even after the property was sold. Should we ever have need of a realtor, please be assured you are the person we would contact.
Regards,
-Marilyn Holt & Dorothy Izatt
---
Happy Home Buyer
I just wanted to express how much I appreciated the professionalism and work and effort that you put into helping me purchase my new home. Although you had developed a very good sense of what would be a good fit for me very quickly into the process, I started out as an anxious buyer. Youdemonstrated patience and flexibility. As a result of your research, approach, and intuition, I made my purchase with confidence and am delighted with a lovely home that is perfect on numerous levels including value and location. I wish you all the best in your future endeavors Jeff and would not hesitate to recommend you as a realtor to my family and friends. Again, thanks for everything.
Downsizing to a Condo
Jeff Greenhalgh was our Realtor when we sold our house and purchased a condo. We would recommend him to anyone looking for a Realtor. You can be assured that he will work hard for you to find the right home.
32212 Alta Ave
Our experience with Jeff was very positive and successful! He priced our home perfectly right from the start and created tremendous interest. Jeff and his team did a wonderful job marketing the home, great pictures and video. We would highly recommend Jeff to anyone thinking about listing in the future.
-Kevin & Sherri Hodgson
---
Satisfied Condo Seller
I just wanted to thank you again for your assistance after having the opportunity of both purchasing and selling our condo in Abbotsford with you. Your expertise in the real estate industry as well as knowledge of our building and the marketplace allowed us to purchase and sell our condo quickly and hassle free. I have purchased and sold numerous properties and really appreciated your attentiveness and professionalism. I would definitely recommend you to prospective clients.
Sincerely,
-Bonnie Foulkes
---
Bought & Sold Through Jeff
We have bought/sold 2 homes with Jeff over the past 2 years and would deal with no other agent. He works tirelessly and at all hours to satisfy his clients and is extremely knowledgeable and innovative. He thinks of things that would have completely escaped our attention and makes a huge effort to determine our "musts and wants" and doesn`t try to push something we would regret afterwards. A true professional.
-Rick and Heather Irvine
---
Highly Recommend
I highly recommend Jeff Greenhalgh as your Realtor! My experience with Jeff was very agreeable. Jeff sold my large family home on an acre of land in Abbotsford, early this summer. I found him to be efficient, always kept in contact with me. The sale happened quickly, which for a high end home was very gratifying. It sold while I was living in Calgary. Jeff went above and beyond your typical Realtor. He watered my plants, watched over the maintenance of the house, since no one was living in it at the time. He communicated with my son in law and guided the sale process to a happy conclusion. He arranged a cleaner to come in before it was sold, and then again before the new owners took over. If you are looking for a Realtor that actually earns his commission, this is your man. THANK YOU JEFF!!!
Sincerely,
-Carolyn Furey
---
Professional
Right from our initial meeting Jeff was a professional. He listened to our complex needs which involved selling two homes and purchasing just one. He was extremely sensitive to our situation and was very quick in establishing an action plan. He took the time to thoroughly explain the process and all the risks and hurdles we could face. His attention to detail really impressed us and put our families minds at ease. His research and knowledge of the housing market was evident and it helped with our search for a home. We felt he treated us as friends first and clients second. His dedication to us was second to none and I would definitely acquire his services again.
-Taylor Wallington
---
Happy Homeowners
We had the pleasure of working with Jeff to find our new home. Jeff was very knowledgeable, professional and always took the time to help us understand the market or the "next step". We never felt like clients, always felt like a friend. Jeff always had our best interest at heart. When we felt we were being too picky, he put our minds at ease and explained given our situation we were not being picky at all. Jeff truly cares about you, your family needs and your investment. Upon our first meeting with Jeff, he explained he'd gotten a hold of some contacts and found great feedback on the best schools in the area that work with special needs children. He then lined up houses for us to look at in these areas! We were truly blown away that he cared enough about where we planted our roots for the sake of our little one. It was a crazy "buying market"and he navigated us thru it wonderfully. Jeff will be very upfront and honest with you too. He'll tell you when he thinks there's something better out there, if it's not the one for you or if you should throw your offer in. We found our new home with Jeff, and we are forever grateful for his help, hard work and determination! Now that our process is finished, we find we miss him! We would highly recommend anyone to use Jeff, buying or selling!
-Dianne, Christina, George & Gavin
---
Exceptional Service
Dear Jeff,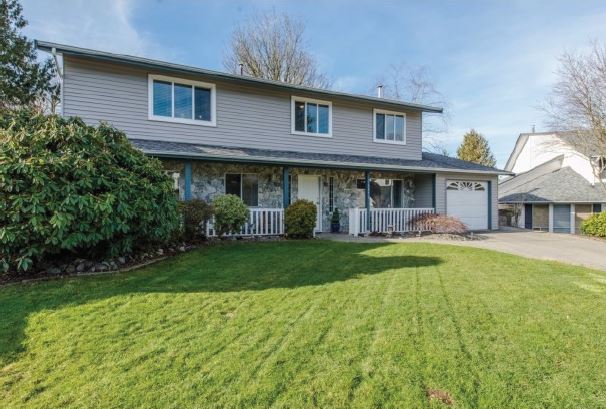 We would like to thank you again on the recent sale of our house and purchase of a townhouse. It's been over 20 years that we started buying and selling our homes through you and each time you've provided exceptional service. We appreciate your professionalism and caring attitude. This was a big move for us and you alleviated any stress or concerns we had by always being there and answering all our questions. You went above and beyond in providing the best exposure in selling our house and we couldn't have asked for more! We highly recommend you to all our family and friends and thanks again for everything you've done for us.
-Rod & Sharon Christianson
---
Expertise & Patience
Jeff, we are so grateful for your expertise and patience in finding a buyer for our condo. It was a great learning experience and we are so fortunate to have had you working for us. We will certainly recommend you to our friends who might be selling or buying another home.
With thanks,
-Mark and Kathleen Toth